---
Le Giornate del Cinema Muto 2016
La 35a edizione delle Giornate del Cinema Muto - diretta da Jay Weissberg in collaborazione con il direttore emerito David Robinson - si terrà a Pordenone dall'1 all'8 ottobre 2016. Il programma includerà una rassegna dedicata allo scenografo William Cameron Menzies curata da James Curtis, autore della monografia William Cameron Menzies: The Shape of Films to Come.
The 35th Pordenone Silent Film Festival will be held from 1-8 October 2016. The new festival director, Jay Weissberg, will work in tandem with director emeritus David Robinson. Among the main features of the programme, a season devoted to production designer William Cameron Menzies. It will be curated by James Curtis, author of the recently published book William Cameron Menzies: The Shape of Films to Come.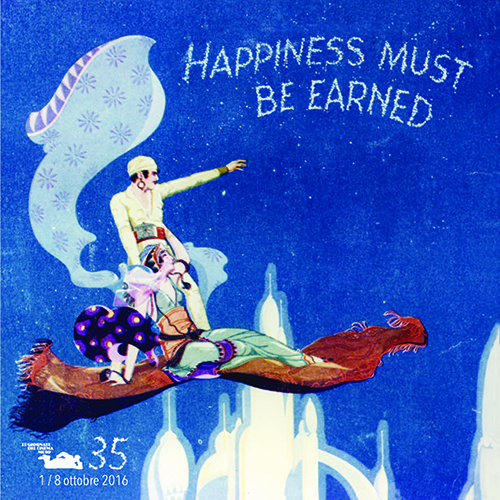 (Courtesy of Photoplay Productions)

---
LE GIORNATE DEL CINEMA MUTO 2015
Director: David Robinson

Comunicati stampa/Press Releases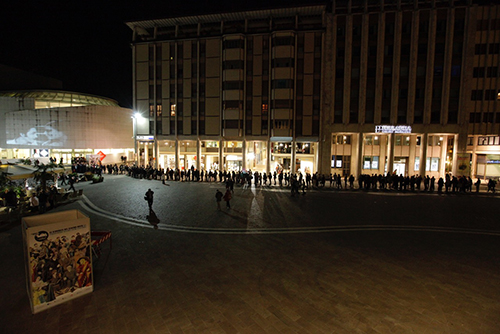 Pordenone, 9.10.2015: In coda per "La battaglia del secolo" con Laurel e Hardy. Cliccare sull'immagine per ingrandire. / People queing for The Battle of the Century starring Laurel & Hardy. Click on the image to enlarge. (Foto: Paolo Jacob)

---
09.10.15 | 15.50 | Teatro Verdi + Hotel Moderno
ON THE FIRING LINE WITH THE GERMANS (1915)
Premiere of 1915 World War film in the Teatro Verdi at 15:50 followed by a Questions and Answers panel at the Hotel Moderno.

07.10.15 | 20.30 | Teatro Verdi
Premio Jean Mitry 30

06.10.15 | 10.45 | Teatro Verdi
The 2015 Jonathan Dennis Memorial Lecture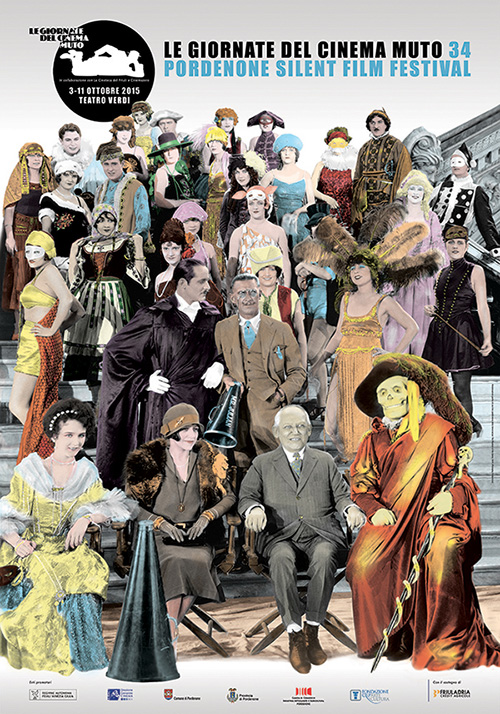 Il poster delle Giornate 2015 è basato su una foto pubblicitaria per The Phantom of Opera cortesemente fornita da Photoplay Productions. / The poster for this year's Giornate is based on a Universal publicity still for The Phantom of Opera kindly provided by Photoplay Productions.