---
Programma 2016 (comunicato stampa 25.07.16)
Programme 2016 (extract from the Giornate press conference, 25.07.16)
---
A David Robinson il premio del San Francisco Silent Film Festival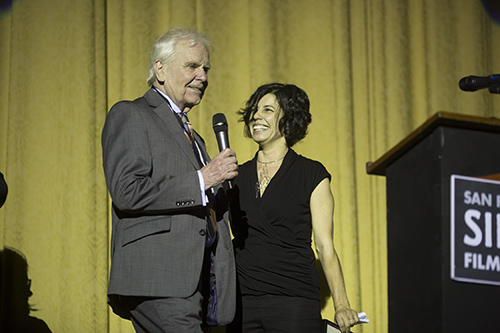 San Francisco Silent Film Festival: David Robinson, Stacey Wisnia. (Photo: Pamela Gentile)
Sabato 4 giugno, David Robinson, direttore delle Giornate del Cinema Muto dal 1997 al 2015 e ora direttore emerito, ha ricevuto il premio che il San Francisco Silent Film Festival assegna annualmente ad una personilalità o istituzione distintasi nella preservazione e diffusione del cinema muto. La cerimonia di premiazione, presieduta da Stacy Wisnia, executive director del SFSFF, si è tenuta al Castro Theatre, storica sala di oltre duemila posti dove si è svolta la 21a edizione del festival.
Una bella nota nel catalogo, scritta per l'occasione dal Premio Oscar Kevin Brownlow, ripercorre la lunga e luminosa carriera di David Robinson ed è allo stesso tempo un affettuoso omaggio all'amico di vecchia data.
Ricalcando le motivazioni del premio, la nota ricorda gli inizi, negli anni '50, con il British Film Institute e le sue pubblicazioni, Sight and Sound e Monthly Film Magazine; quindi il brillante lavoro di critico cinematografico per il Financial Times e successivamente per The Times; il contributo che Robinson diede negli anni '60 alla rivalutazione critica di maestri della commedia oggi universalmente riconosciuti come Laurel e Hardy o Buster Keaton; le sue preziose collezioni di pre-cinema e di cinema muto; i documentari sulla star del music-hall Hetty King e sulle cantanti nere Elisabeth Welch e Adelaide Hall; i tanti libri sulla storia del cinema inclusa naturalmente la biografia ufficiale - che lo ha reso famoso in tutto il mondo – di Chaplin. Infine, la direzione delle Giornate del Cinema Muto: diciannove edizioni in cui non sono mai mancati, accanto a titoli e nomi noti, personalità e opere misconosciute che il festival ha contribuito a riscoprire e rivalutare, spesso riscrivendo intere pagine di storia del cinema.

June 4, 2016. The 2016 San Francisco Silent Film Festival Award presented to David Robinson for his commitment to the preservation and presentation of silent cinema.
---
Le Giornate del Cinema Muto 2016
La 35a edizione delle Giornate del Cinema Muto - diretta da Jay Weissberg in collaborazione con il direttore emerito David Robinson - si terrà a Pordenone dall'1 all'8 ottobre 2016. Il programma includerà una rassegna dedicata allo scenografo William Cameron Menzies curata da James Curtis, autore della monografia William Cameron Menzies: The Shape of Films to Come.
The 35th Pordenone Silent Film Festival will be held from 1-8 October 2016. The new festival director, Jay Weissberg, will work in tandem with director emeritus David Robinson. Among the main features of the programme, a season devoted to production designer William Cameron Menzies. It will be curated by James Curtis, author of the recently published book William Cameron Menzies: The Shape of Films to Come.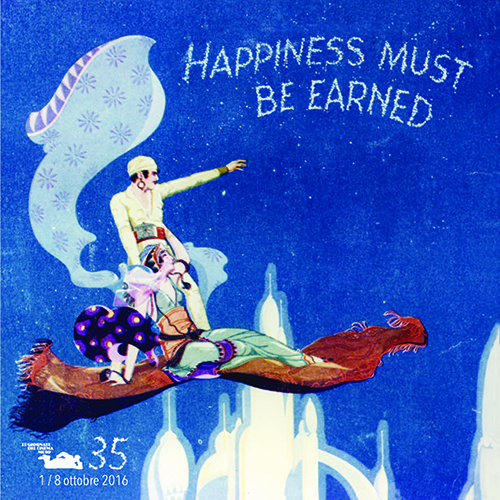 (Courtesy of Photoplay Productions)

---
LE GIORNATE DEL CINEMA MUTO 2015
Director: David Robinson

Comunicati stampa/Press Releases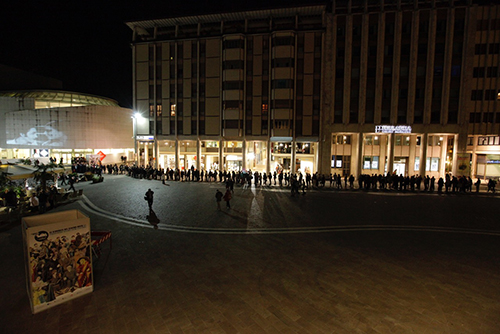 Pordenone, 9.10.2015: In coda per "La battaglia del secolo" con Laurel e Hardy. Cliccare sull'immagine per ingrandire. / People queing for The Battle of the Century starring Laurel & Hardy. Click on the image to enlarge. (Foto: Paolo Jacob)

---
09.10.15 | 15.50 | Teatro Verdi + Hotel Moderno
ON THE FIRING LINE WITH THE GERMANS (1915)
Premiere of 1915 World War film in the Teatro Verdi at 15:50 followed by a Questions and Answers panel at the Hotel Moderno.

07.10.15 | 20.30 | Teatro Verdi
Premio Jean Mitry 30

06.10.15 | 10.45 | Teatro Verdi
The 2015 Jonathan Dennis Memorial Lecture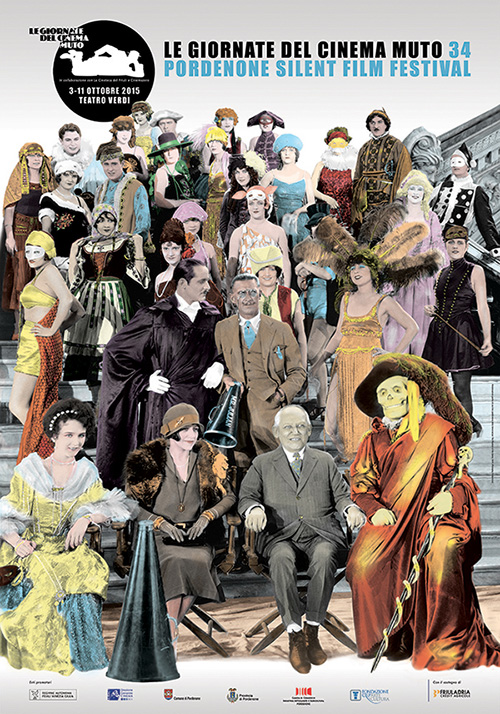 Il poster delle Giornate 2015 è basato su una foto pubblicitaria per The Phantom of Opera cortesemente fornita da Photoplay Productions. / The poster for this year's Giornate is based on a Universal publicity still for The Phantom of Opera kindly provided by Photoplay Productions.