Comunicati stampa/Press Releases
Calendario/Daily Schedule
Griglia calendario / Programme Grid

The 2015 Jonathan Dennis Memorial Lecture
Relatore/Lecturer: Naum Kleiman
La conferenza di Naum Kleiman è costituita dal film di Tatiana Brandrup Cinema: A Public Affair (2015), che documenta le vicissitudini della creatura di Kleiman, il Musei Kino di Mosca. / Naum Kleiman's lecture will take the form of a presentation of the 2015 German film Cinema: A Public Affair, directed by Tatiana Brandrup, which begins ostensibly as a record of the tribulations of Kleiman's creation, the Moscow Musei Kino (Film Museum).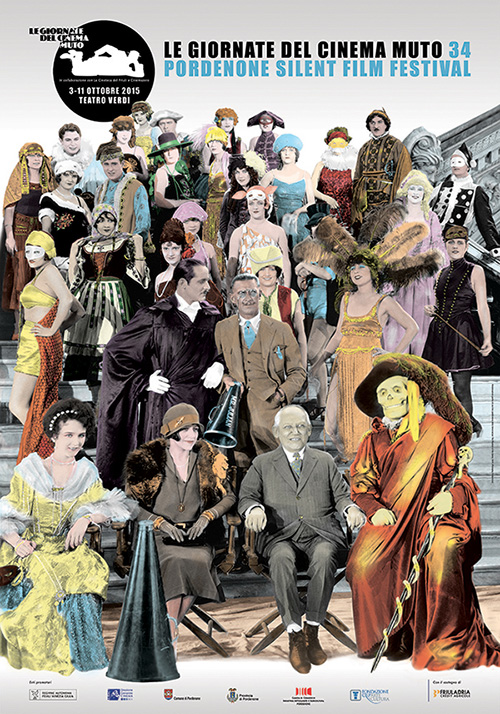 Il poster delle Giornate 2015 è basato su una foto pubblicitaria per The Phantom of Opera cortesemente fornita da Photoplay Productions. / The poster for this year's Giornate is based on a Universal publicity still for The Phantom of Opera kindly provided by Photoplay Productions.